-
A few weeks ago I wrote about a series of
Donald Trump quotes
in order to define my opinion of the candidate. This isn't that. Today I'm much more disturbed by recent trend which has arisen in response to Trump's campaign.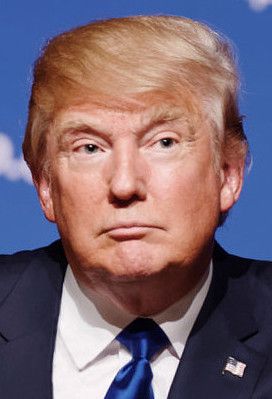 Subject: Mr Donald Trump New Hampshire Town Hall | Date: 08/19/2015 | Photographer: Michael Vadon |This file is licensed under the Creative Commons Attribution-Share Alike 2.0 Generic license.
This Thursday, protesters, outside a Donald Trump rally in
San Jose
, attacked the candidate's supporters. Perpetrators jumped on cars, pelted Trump supporters with eggs and water balloons, and snatched signs.
If this had been an isolated incident I'd shrug it off as the reaction of a few immature hot heads. However, over the last several weeks, similar riots have occurred across the country.
Bottles were thrown in
San Diego
.
Protesters in
Kansas City
had to be pepper sprayed to stop them from blocking traffic.
31 people were charged with disturbing the peace, and one was charged with third-degree assault in
St. Louis
.
2 police officers were injured by protesters in
Chicago
.
Hundreds of demonstrators were seen stomping on cars and hurling rocks at motorists in
Los Angeles
.
I'm not saying I like Donald Trump's ideas; I don't. I think his policy stances are foolish to the point of being dangerous. That being said, nobody has the right to commit acts of violence and damage property because they don't like somebody's ideas.
Say what you will about the candidate, he's speaking to the public to gain favor for his ideas. The things he's saying are rude and stupid, but he gets to say them. The second his opposition resorts to violence to silence him, they forfeit the moral high ground. The minute we allow fists to determine who can speak, we join the league of ordinary nations
*
.
* = Aaron Sorkin "Posse Comitatus" (The West Wing season 3, episode 21)