-
Crisp Burnt Umber Days
A Poem by, James Kiester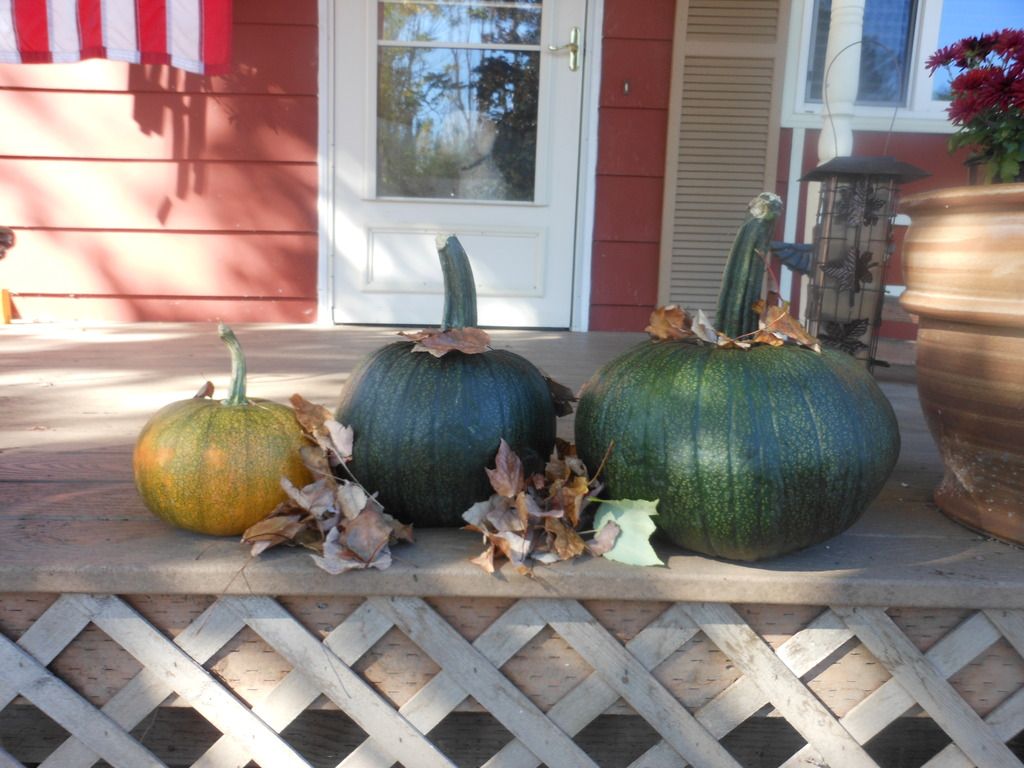 Subject: My Porch in Fall | Date: 10/05/15 | Photographers: James Kiester & Dani Cogswell |
This picture was taken by the author of this blog. |
-
Pumpkins and gourds adorn porches,
Which caress lawns of dry brown grass,
Blanketed in leaves of crimson, saffron, ochre, and burnt umber.

Crisp air stings pink cheeks,
As it kisses ripe apples and pears,
Making their way to cider presses and Cheddar topped pies.
Young men prepare to tote pig skins,
Across fields of freshly mowed and painted grass,
And peddlers bombard nostrils with salty scents of popcorn and roasting nuts.
Pleasant wives stir rich pots of soup,
While peering through frost laced kitchen windows,
At husbands cleaning freshly killed game hanging from trees in backyards.
Night falls as crackling fires lick, snap,
And warm the chilled toes of lazily tired people,
Before nestling into warm and cozy beds for pleasantly comfy slumber.
-